Go Back
The Role of Emergency Drones in Disaster Management
Publish 24 May 2023
Natural and man-made disasters are not new to the earth. When a disaster occurs, a quick and efficient reaction is essential for saving victims and lessening negative economic impacts. Emergency drones have emerged as a paradigm-shifting technology for disaster management. These drones are becoming formidable instruments for quick and effective situation assessment, victim location, delivery of supplies and medical aid.
These capabilities are made possible through recent advancements in drone technology, which have enabled drones to become better at performing tasks such as surveillance, remote operations, analysis of a course of action, real-time data streaming and much more. Some of the significant roles played by current emergency drones in disaster response are in the following areas:
1. Search and Rescue
During disasters, emergency drones swiftly and efficiently search large areas, reducing the time needed to find victims and provide subsequent intervention. These drones also give rescuers and first-time responders crucial information about the path to be taken during search and rescue operations[1]. In the USA, the Department of Homeland Security has already initiated research into developing and providing emergency drones focused on the first responder community (fire, police and emergency management departments)[2].
2. Firefighting
Emergency drones are also directly playing vital roles in the firefighting field. As far back as 2021, researchers from the University of Montana already started using drones for disaster response prediction with a focus on forest fires[3]. These drones can carry sensors for measuring humidity, temperature, location, wind speed and direction, making them invaluable for fire-fighting applications. AutonoSky, a leading drone manufacturing company in South Africa, is also actively developing a heavy-lift drone with modular payloads, one of which is designated for firefighting applications.
3. Delivery of food and medicine
Shortage of food and medicine is often an aftermath of a disaster. In October 2022, just after the devastation caused by Hurricane Ian on Sanibel Island in Florida, thousands of people were stranded. Zing Drone Solutions, A2Z Drone Delivery and Skyway partnered to deliver on-demand meals and other relief supplies to the victims using emergency drones[4].
In conclusion, emergency drones are already proving to be very advantageous for disaster response and this trend will likely continue as drone technology advances. The role of these drones may even evolve into much more autonomous and robust roles in the future, saving lives and properties during occurrences of disasters.
References
[1] C. Van Tilburg, "First Report of Using Portable Unmanned Aircraft Systems (Drones) for Search and Rescue," Wilderness Environ. Med., vol. 28, no. 2, pp. 116–118, Jun. 2017, doi: 10.1016/j.wem.2016.12.010.
[2] Department of Homeland Security, "Snapshot: First Responders Assess Drones for Search and Rescue Missions | Homeland Security," Dhs, 2020. https://www.dhs.gov/science-and-technology/news/2020/04/02/snapshot-first-responders-assess-drones-search-and-rescue-missions (accessed May 09, 2023).
[3] L. Jane and F. Nathan, "As wildfires hit U.S. West, researchers work with drones to help forecast fires." https://www.reuters.com/business/environment/wildfires-hit-us-west-researchers-work-with-drones-help-forecast-fires-2021-07-01/ (accessed May 09, 2023).
[4] D. Jack, "Drones deliver meals to hurricane-impacted Floridians," 2022. https://www.freightwaves.com/news/drones-deliver-meals-to-hurricane-impacted-floridians#:~:text=Zing Drone Solutions%2C based locally,the weekend and concluded Monday. (accessed May 09, 2023).
---
Other interesting articles
How drones are used in agriculture
The United Nations is projecting that the world's population is expected to reach 9 billion by 2050… Read more
By: Jordan
12 October 2022
Expertise
How infrared sensors enhance situational awareness
Computer vision is becoming an increasingly important capability, not only in the aerial solutions … Read more
By: Aidan
26 January 2023
Expertise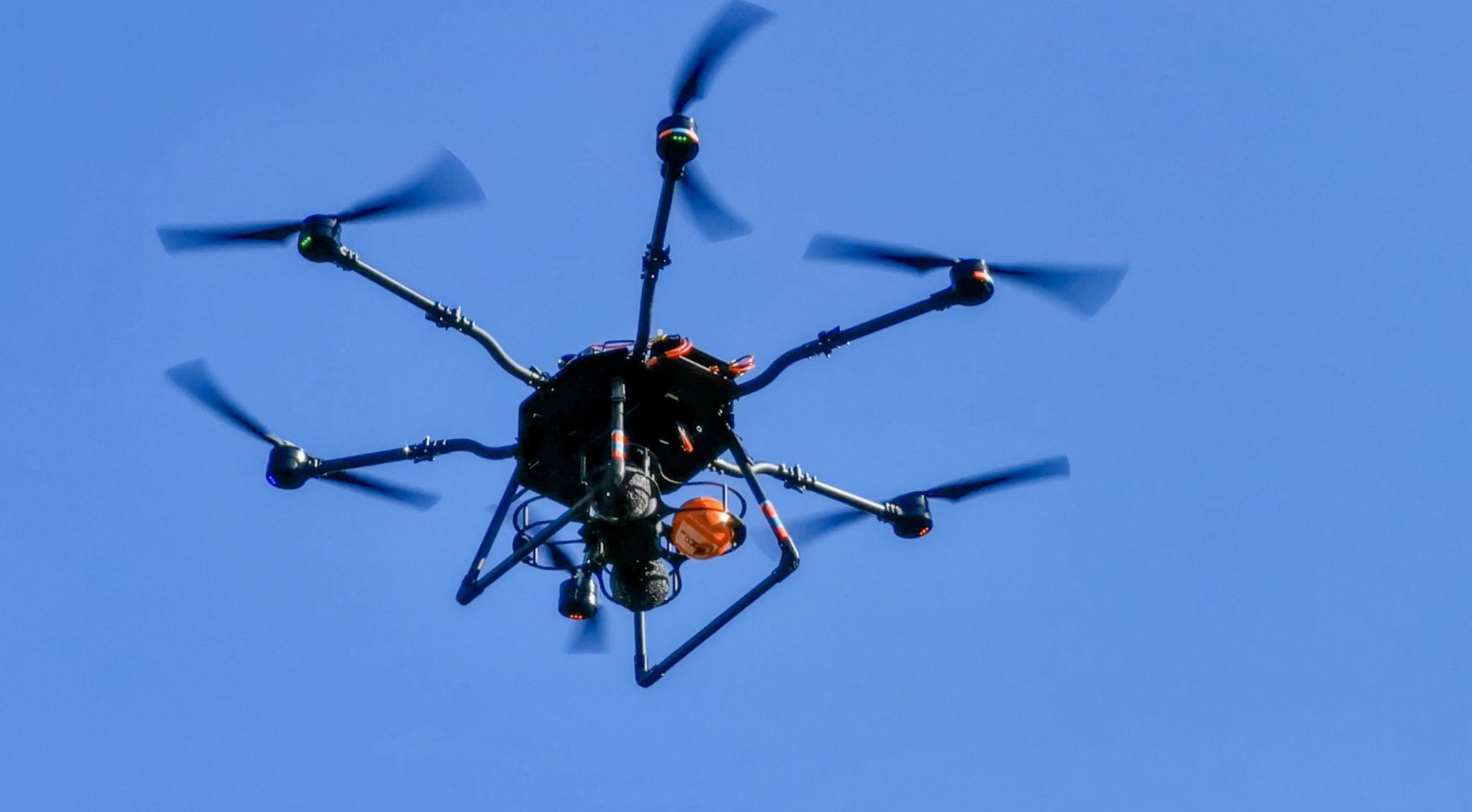 How drone technology fosters sustainability
Over the past few years, commercial drone applications in various fields have rapidly increased. Th… Read more
By: Adam